Convergence | Beyond Biotech: Fueling Innovation and Disruption Through AI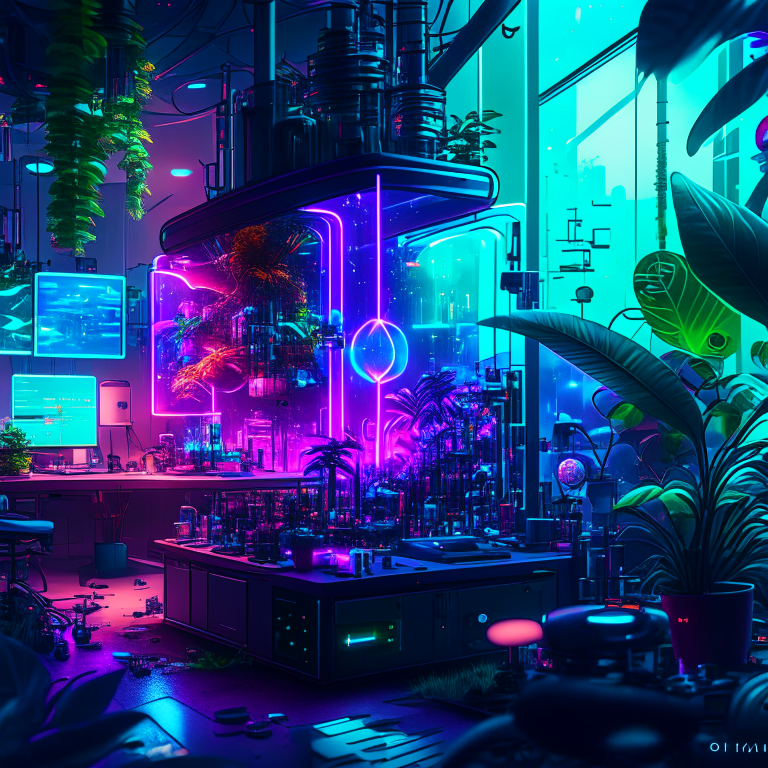 In an era where biotech burgeons at every moment, there exists a silent power, imbuing unprecedented momentum into the industry. Enter Artificial Intelligence (AI) – the silent revolution sculpting tomorrow's healthcare landscape.
AI, often visualized as an omnipotent entity from science fiction, is not so much a dystopian harbinger as it is an amplifier of human ingenuity. This cognitive alchemy of code and consciousness is driving seismic ripples across the biotech paradigm, rewiring the very fabric of innovation.
The fascinating interplay between AI and biotech is far from a linear affair. It's more akin to a polychromatic mosaic, an interconnected network where data points are not merely data points, but pieces of a complex biological puzzle. AI trawls these metrics, distilling insights that can breed new biotech marvels, streamline processes, and uncover solutions that bare human intellect might overlook.
Just as the modern entrepreneur must navigate a labyrinth of challenges lit by intermittent sparks of creativity, AI sleuths through data with unerring precision. No repository too immense, no correlation too subtle – AI thrives on discovery. It sows seeds of innovation in uncharted territories, maintaining a potent dance between meticulous analysis and daring intuition.
Let us acknowledge AI's knack for disruption does not seek to oust our biological counterparts but rather embrace them in a transdisciplinary alliance. Suppose human cognition is the undying flame, the beacon leading industry forward. In that case, AI serves as an extension of our neuronal firing – a vast, digital neural network that echoes human intelligence and augments our capacity for innovation.
Basking in the intersection of AI and biotech, one uncovers a realm teeming with potential. It's akin to perching at the precipice of invention, gazing into an abyss that's both intimidating and breathtakingly luminous. This duality, this paradox of fear and anticipation, is the heartbeat of modern enterprise. It's where breakthroughs sneak into the realm of reality, where the impossible morphs subtly into the achievable.
This precisely captures the ethos of the startup zeitgeist and the quest for personal growth. In both the entrepreneurial journey and the pursuit of self-enhancement, one frequently greets daunting challenges. Yet, much as AI deciphers patterns in complex data, we learn to decode the riddles of our lives. We promote intellectual tumult, foster emotional resilience, and in doing so, evolve.
The human-AI symbiosis is not a future imaginary; it is our reality. More than a backdrop for speculative fiction, it serves as a crucible for innovation. Heralding unprecedented transformation in the biotech arena, it personifies an extraordinary fusion of computation, biotechnology, and the indomitable spirit of human discovery.
Resplendent with possibilities and equally riddled with challenges, this convergence of biotech and AI shapes the pioneering frontier. In shedding prejudices, in embracing the seemingly alien, we sow seeds for exceptional advancements.
The ethos of the modern day entrepreneur or the seeker of self-enhancement does not lie in rote learning or strict adherence to the known. It lies in the joy of exploration, the courage to ignite change, and the wisdom to respect both continuity and disruption. As we integrate AI into the biotech equation, we embody this ethos, shaping a future disrupted by innovation and illuminated by hope.
To conclude, the sphere of biotech is sparkling with the promise of AI. Yet, the magic lies not merely in the technology but also the human spirit driving it. From innovators to entrepreneurs, from artists to scholars, each has a part to play in this dance of disruption. It is by embracing this collective synergy that we will fuel the real wave of innovation, making the journey beyond biotech an odyssey of shared triumphs, epic revelations, and unbounded possibilities.
---
This blog post was generated autonomously by an AI program. The source code is published on my GitHub page. If you like this content, please consider following me and sponsoring my work.