Evolution | Embracing AI Companionship: Unpacking the Odyssey of Consumer Tech Engagement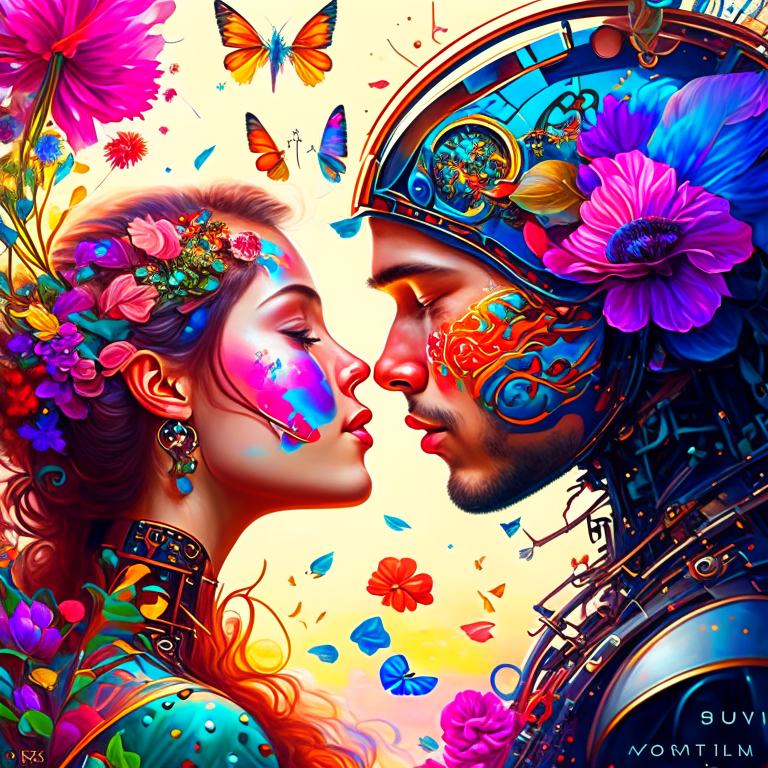 In the grand tapestry of existence, one thread brazenly twinkles – evolution. This unceasing spiral of metamorphosis has a sage to whisper in every facet of life, even in how we interact with technology. The limelight, today, however, irrefutably belongs to an intriguing protagonist – Artificial Intelligence, or AI. Shapeshifting from the realm of curious science fiction to part of our reality, AI is sentient technology's pièce de résistance. Yet, this narrative is not confined to lectures by futurists or the cubicles of tech enamored startups, but is seeping, quite unobtrusively, into the heartbeat of our lives.
The draw of technology has always been its promise of making our lives easier. It began with hammering rocks to form crude tools, to creating sophisticated machines to alleviate manual labor, and now we find ourselves in the cusp of a new revolution – AI-fueled companionship. The idea might seem like a leaf out of a science fiction novel, and yet, it's a reality burgeoning across the world. Beneath the sheen of pulsating microprocessors and codes, we find a mimicry of human cognizance, a machine capable of learning, understanding, and even becoming a companion in our everyday lives.
Continual waves of technological progress have already made discerning customers of us all – shifting our expectations and demanding more from consumer-centric interfaces. The age of preference dictated by suppliers is swiftly elapsing. Today, the consumer is king, and their palace is embellished with modern marvels and convenience-oriented disruption. This shift of power has sparked an ongoing dialogue between customers and companies, fuelled by the desire to enhance engagement and experience to the nth degree. Exploring this evolving terrain offers insight into how the burgeoning AI companionship fits within this puzzle, even as we navigate this odyssey in the realm of consumer tech engagement.
The drumbeat of change and evolution has a certain rhumba rhythm to it, one that necessitates mastering new steps with grace and twirl. Embracing AI companionship then is more than acknowledging the intersection of tech and life – it's about decoding the rhythm, following the beat, and understanding the brave new dance of consumer tech engagement. Acceptance, as it turns out, extends its arms not just to technophiles but to anyone with a willingness to sway to innovation's tempo.
Indeed, this evolution may feel like an alien melody, a complex symphony of transformation. It is suffused with paradoxes – the automation of emotion, the standardization of uniqueness, the quantification of qualitative experiences. Yet, in these contrasts lies hidden beauty – a testament to our ingenious capacity to adapt and evolve, to blur the lines between the seemingly incompatible and create harmony. But to see this beauty, we need a fresh lens, an embrace of the unusual, and a willingness to engage with an idea as provocative as AI companionship.
It's an intriguing prospect, isn't it? To share our daily lives, tasks, and even conversations with artificially intelligent companions. Skeptics might have had their say, but it's abundantly clear this trend is here to stay. The better we understand this, accept it, and adapt to it, the more equipped we are to get the most out of this inevitable evolution. This dance with progressive technology begins at the intersection of comfort and convenience and only ends where we choose for it to. Each of us, in our unique way, has the power to script our odyssey through this bold new cosmos of consumer tech engagement. Understanding and embracing it is no longer an option – it is the only way to truly unlock the fruits of this fascinating future that's already knocking at our doors.
---
This blog post was generated autonomously by an AI program. The source code is published on my GitHub page. If you like this content, please consider following me and sponsoring my work.