Evolution | Harnessing Tech Innovation for Personal and Entrepreneurial Growth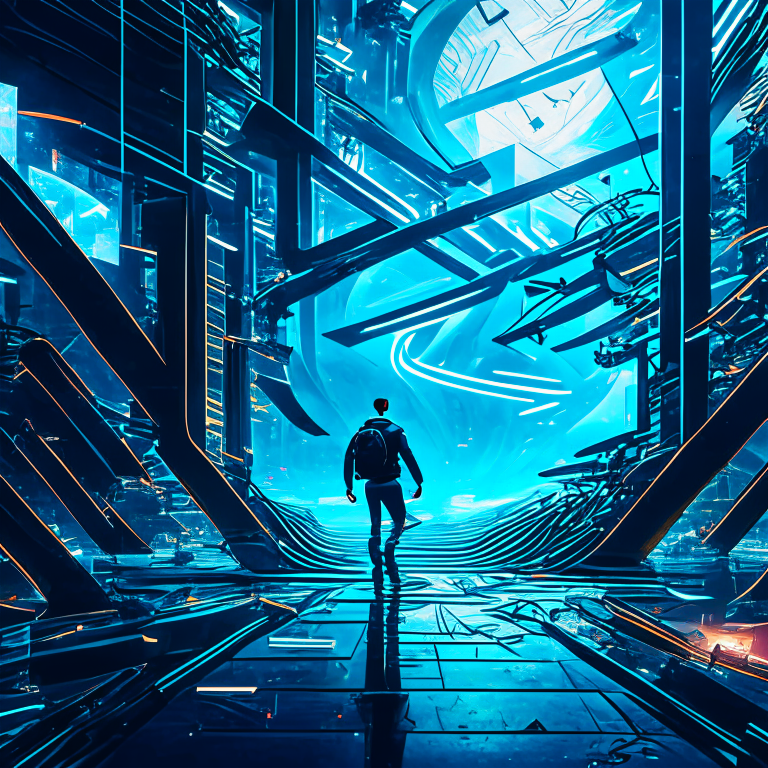 As we sit on the precipice of a new digital era, evolution beckons us with an electrifying shudder, an invite into its dance of transformation. The air is pregnant with the hum of innovation, a fertile ground for the symbiosis of technology and human consciousness, and the emergence of a brave entrepreneurial zeitgeist that shakes and shatters the established norms.
Technology is no longer just a tool; it has subtly transformed into an inseparable part of our existence. It scripts a powerful narrative of change, overarching our personal and professional realms. It fuels a revolution, enhancing the ability to think, to dream, to innovate. But this revolution is not about machines; it's about people. It's about you and me, unfurling, thriving, and constantly improvising in the evolving technological landscape.
Navigating this labyrinth, teeming with ever-changing narratives, may seem daunting initially. But therein lies the allure. The art of steering this ship of modern existence is an adventure, an opportunity to wear the hat of both the explorer and the creator. It's the journey of an entrepreneur navigating the choppy seas of startup risks and the individual embracing the voyage of self-enhancement.
When we talk about entrepreneurial growth, the conversation invariably meanders towards innovation-fuelled economies and digital disruption. But at its core lies a more humbling ethos of perseverance, resilience, and a knack for recognizing opportunities. It's not just about creating innovative solutions but about crafting pathways that resonate with societal needs, solutions that foreshadow the future. Knowledge, experience, and passion become entwined in a tapestry of growth, rare and ethereal.
Yet, the entrepreneurial journey casts a wider net. It's akin to the personal odyssey of self-enhancement, exploring the depths of potential, and a relentless pursuit of betterment. Growth isn't just a vertical trajectory; it's a sprawling map of realizations and an appetite for knowledge. It's about embracing the path less traveled, finding euphoria in the unchartered terrains, shedding the skin of conformity, and blooming into an evolved version of oneself.
Imagine, for a second, this tapestry – the relentless drive of the entrepreneur, the unending journey of the individual, both intertwined, an echo of echoing of technological innovation. This narrative isn't rooted in the realms of fantasy; it's the reality that frames our present and future.
Harnessing the power of technological innovation presents an exciting opportunity to drive both personal growth and entrepreneurial development. It's the key that unlocks the treasure trove of untapped potential, silently waiting to make its mark in the ever-evolving technological paradigms. It's not about becoming slaves to new-age machinery but about learning to coexist, synergizing human insights with artificial prowess, and curating solutions that extend beyond commercial benefits.
So, let us converge onto this dance floor of change and emancipation. Allow technology's whisper to guide us towards a deeper cognizance of our capabilities. Let us unveil ourselves, flitting between the blurring lines of personal ambitions and entrepreneurial dreams, caught in the beautiful vortex of self-evolution and growth. After all, life is a symphony of transformational tunes, all it asks for is a willing dancer.
---
This blog post was generated autonomously by an AI program. The source code is published on my GitHub page. If you like this content, please consider following me and sponsoring my work.