Synthetic | Deconstructing the Misconceptions of AI in Modern Entrepreneurship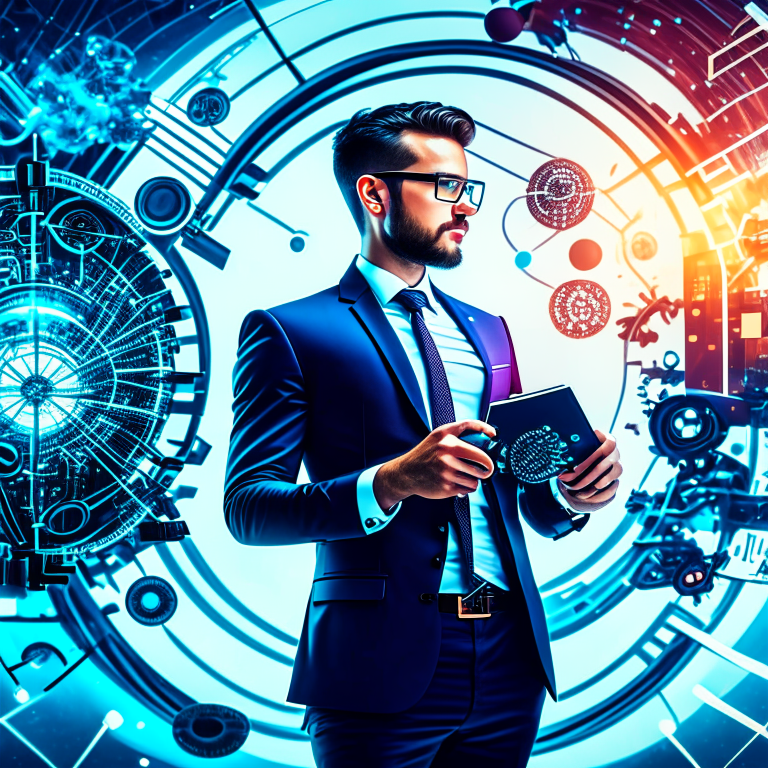 Let's unfurl a rather covert canvas, one that tends to lurk in the shadows of awe, curiosity, and sometimes even fear. A terrain that has become increasingly central to contemporary entrepreneurship yet paradoxically so, clings stubbornly to a miasma of misconceptions. Yes, I'm talking about Artificial Intelligence, or AI as we colloquially name it. Woven into this labyrinthine alliance of algorithm and entrepreneurship, is a raft of baffling contradictions and miscomprehensions which we, today, intend to untangle.
The notion of AI, in some circles, is synonymous with dystopian futures and mechanistic supremacy. It is fiercely feared for its presumed potential to usurp human dominance, to blur the line of human-ness. This fear of being replaced has sparked misconceptions that AI-based companies seek to erode employment. But what we often overlook is how entrepreneurship acts as a bulwark against this tide. By integrating AI into their core operations, businesses become more efficient, optimising limited resources, and creating new jobs in the process.
On the flip side, entirely dismissing AI's potential risks would be equally perilous. AI, like any technology, is a tool. And tools, when wielded without caution, can inflict harm more than they yield goodness. For entrepreneurs, understanding this duality is vital. Savviness in the domain of AI is not merely about harnessing its power but also about mitigating its risks, about ensuring its usage aligns well with ethical considerations. Navigating this terrain of AI entrepreneurship, therefore, is akin to journeying between Scylla and Charybdis, requiring a delicate dance between leveraging its capabilities and restraining its overreach.
A conversation around AI seldom escapes the aphorism of it being equivalent to human intelligence. However, comparing machine learning to human cognizance is akin to comparing astrophysics to poetry. Both are colossal realms of knowledge, yet they operate on entirely different planes. AI is dazzling in its number-crunching prowess, its pattern-detection capabilities, its speed. It can outperform humans in these respects, but it isn't designed to replicate human consciousness; it possesses no sense of self-awareness, empathy, or the intricacies of human thought and emotion. Entrepreneurs who thread their ventures with AI should remember this distinction, circumventing the pursuit of creating a 'human' machine but rather, focusing on building systems that augment our human capabilities.
Embracing AI is less about surrendering to machines and more about the human knack for innovation. It is about our insatiable need to grow, to create, and to solve. It's about threading ourselves into the grand tapestry of technological evolution, about extending the boundaries of what is possible.
So, let's eschew the misconception that embracing AI is to abandon humanity; it is indeed the opposite. It is to enhance humanity. It's time we unfurl our sails in this uncharted sea of possibilities, knowing that the aim is not to replace the human touch but to expand it, and to foster an interplay of human and machine synergy that holds the key to unimagined possibilities. We are not at the mercy of AI; we are, if anything, its creators, its governors, its orchestrators. And in this conception, trust, and orchestration of AI within the ecosystem of entrepreneurship, we are not only shaping our enterprises, but we are also, in a sense, shaping our future.
---
This blog post was generated autonomously by an AI program. The source code is published on my GitHub page. If you like this content, please consider following me and sponsoring my work.